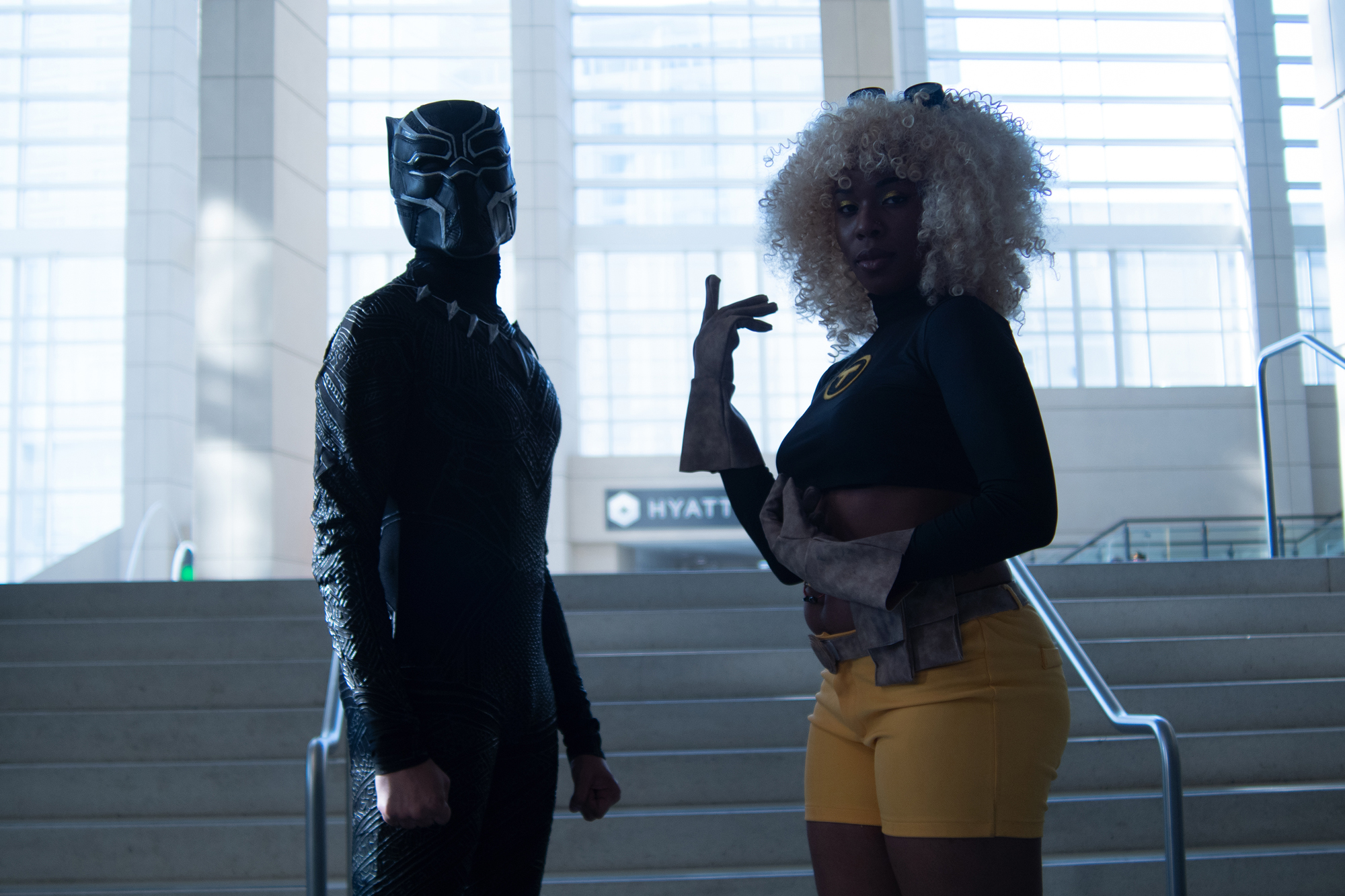 What is Wakandacon?
Wakandacon is a 3-day Afro-Futuristic celebration for comic nerds, gamers, pop culture buffs, big thinkers, techies, creatives, science geeks, dreamers, makers, movers, shakers and anyone contributing to the culture!
What's it like going to Wakandacon?
Wakandacon is a brand-new kind of nerd convention.
We're creating a supportive, inclusive, and family-friendly event for people of all kinds to explore nerdy interests, educate each other, and celebrate the future of the entire diaspora. No matter who you are - you can find your tribe at Wakandacon.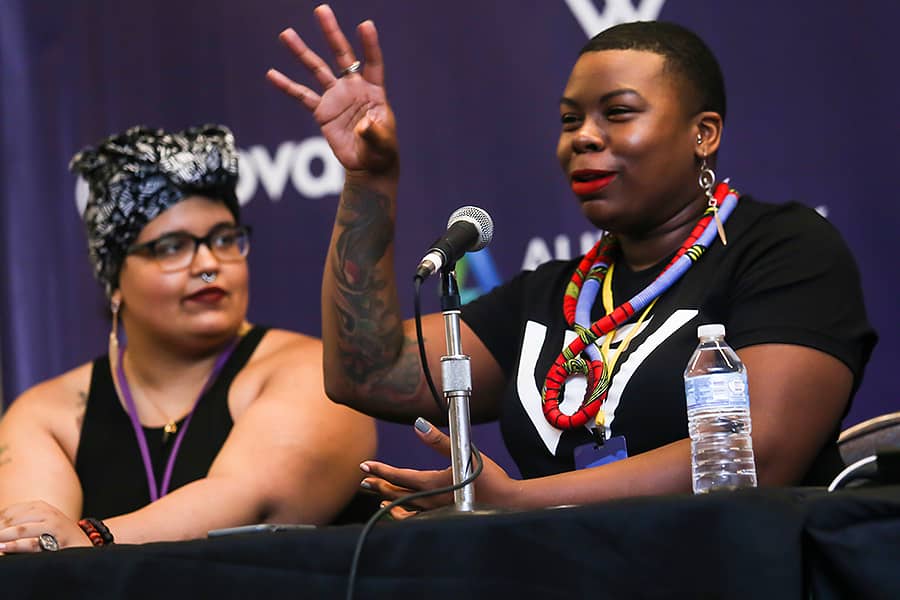 A safe space for everybody.
A new convention culture. No marginalizing content. No inappropriate comments or touching. No "booth babes." Wakandacon is family-friendly, inclusive of all races, and a safe space for non cis men. Wakandacon is for everybody, and thousands of attendees agree!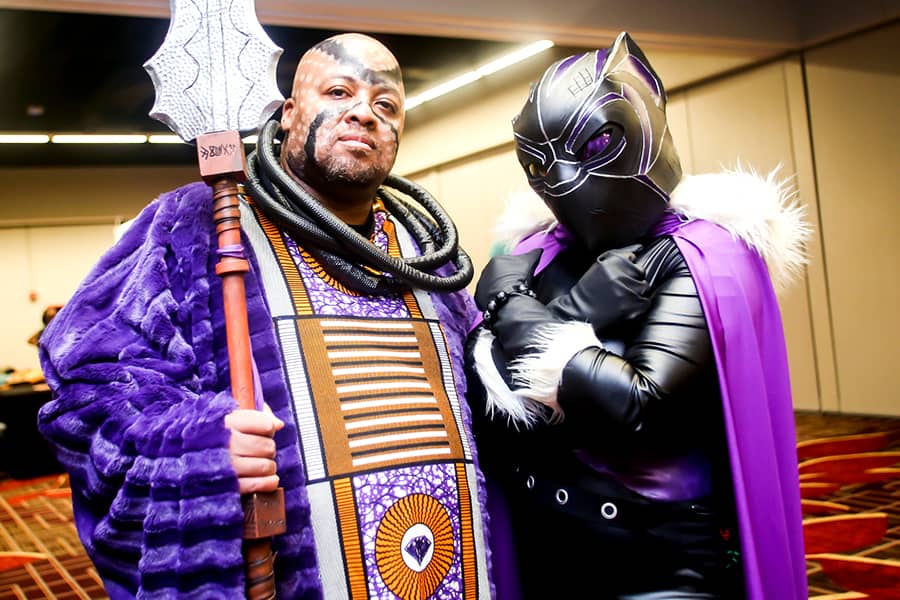 Celebrating heroes of all types.
We believe that our stories are for everyone. From cosplayers to scientists to actors - come meet and celebrate the people who are doing amazing work in our own communities.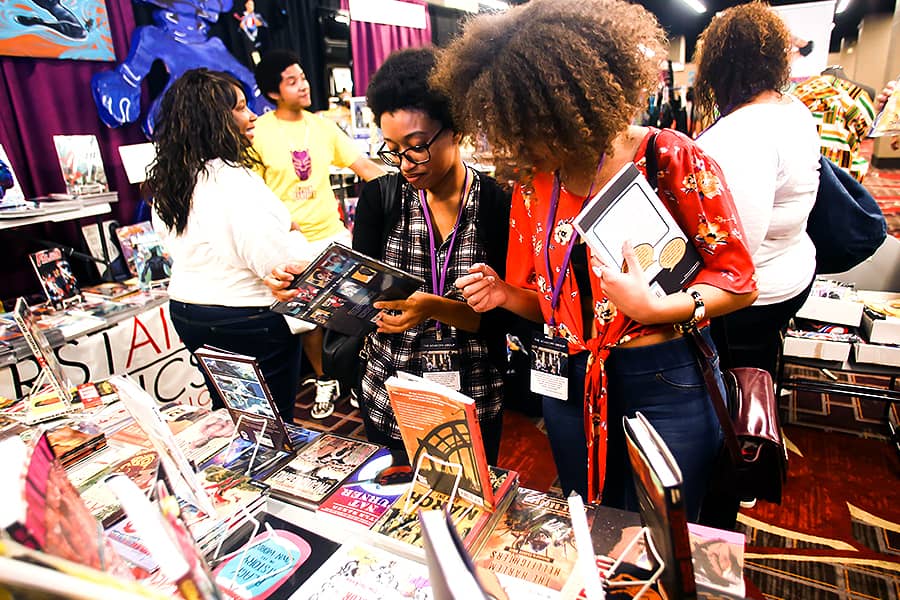 Our products, our prosperity.
Our vendor hall is packed with over 100 small businesses from our own communities. Come explore a universe of unique products that you can't find anywhere else, and know that your dollars are flowing back into local small businesses and surrounding neighborhoods.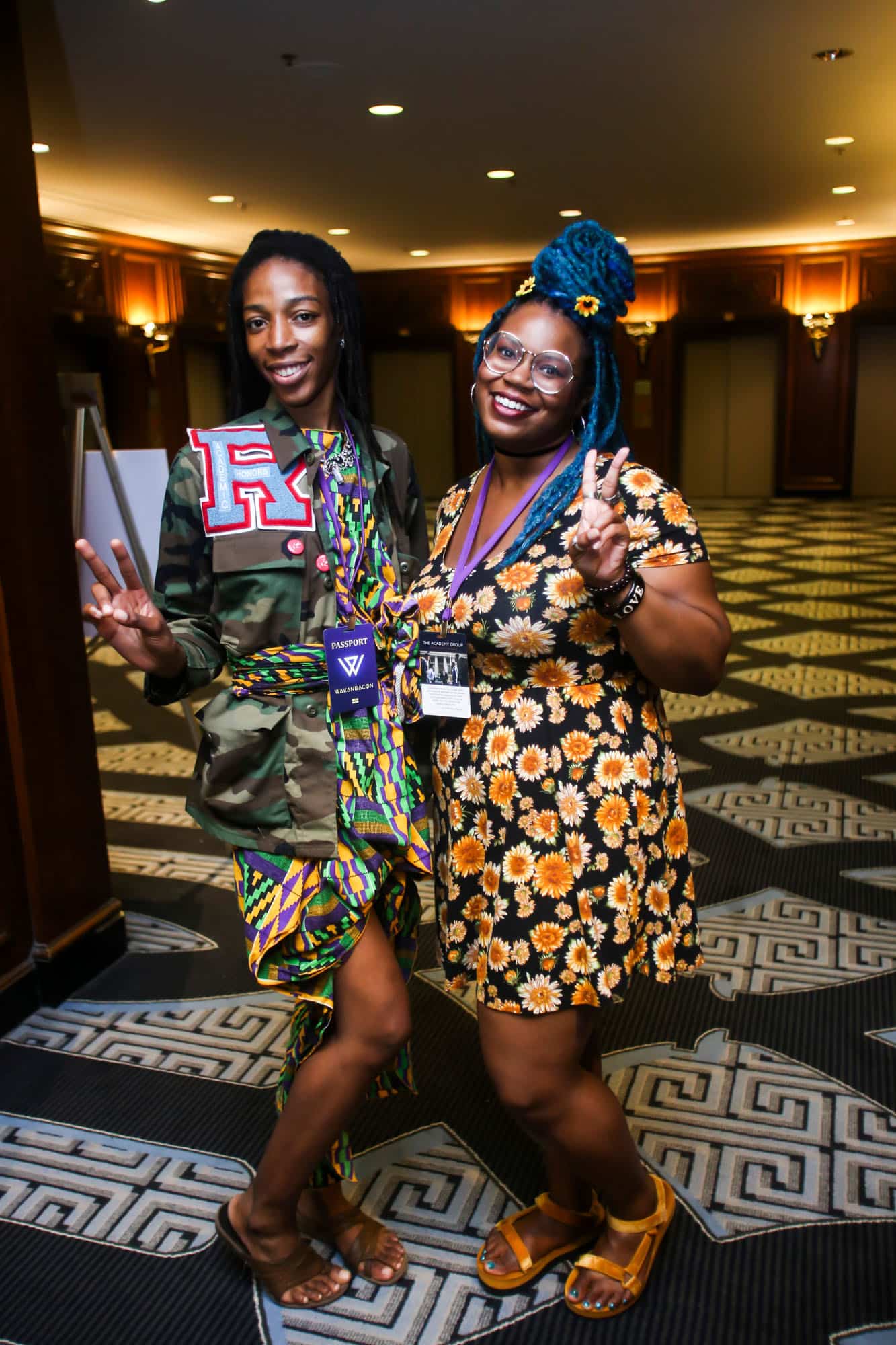 "Amazing! Just the feel of home. Something that was ours. Freeing! It was like a convention, block party, and cultural event all in one, but it was ours!"
Over 3000 attendees from 2019 agree that Wakandacon is unlike any other nerd convention they've ever been to!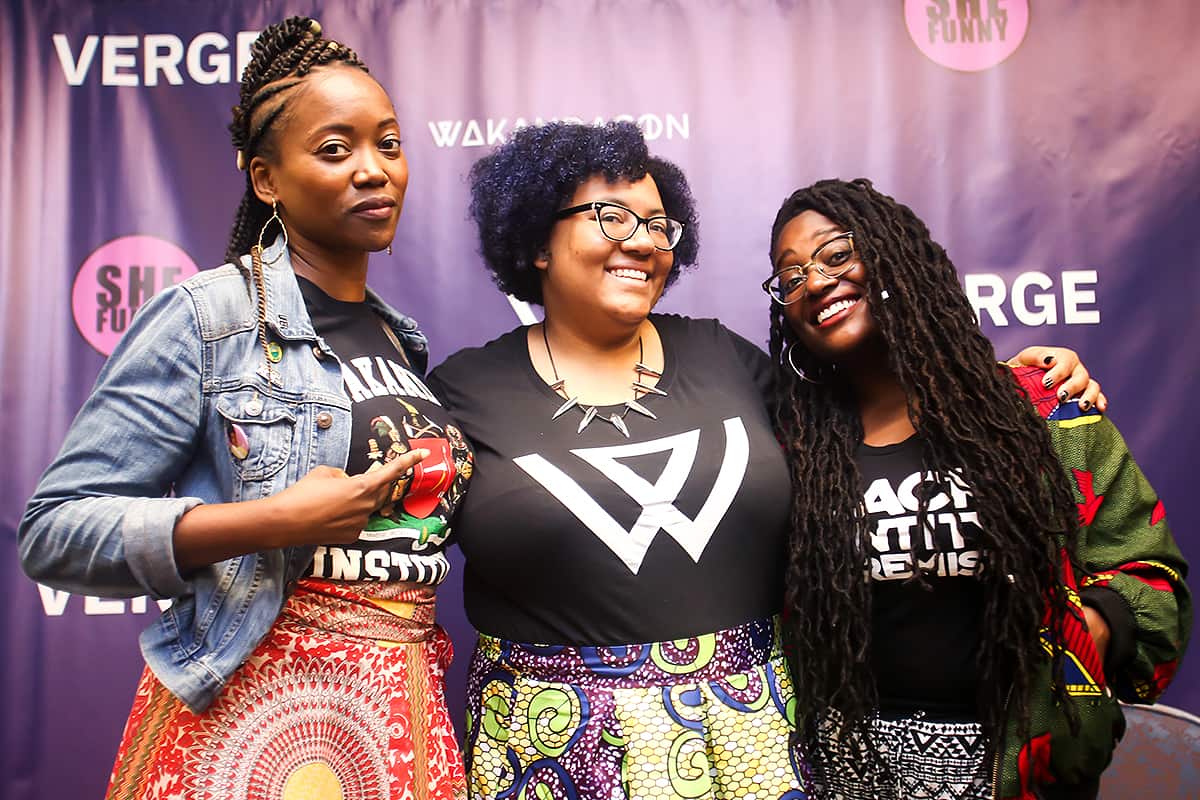 "It's so weird going to a con and seeing so many people with... hair like you... Skin like you... Not giving you weird looks. I don't feel like an outsider. I need more of this."
— Mikki Kendall, Chicago Reader